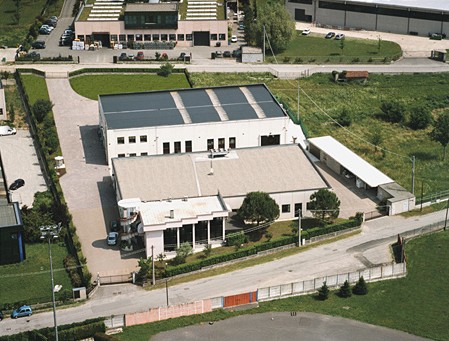 Our company is specialised in plastic material injection moulding and in moulds manufacturing. We produce moulds for us and for customers.
Our moulding sector has 14 injection presses available: small, medium till the bigger one of 370 tons.
In order to speed up the manufacturing cycle, we use transport tapes and a mechanical manipulator.
The working environment has been optimised with a fumes intake system. We employ only first choice and certified materials. The ones used for the moulding of baby bicycle accessories meet the regulation EN 71 PARTE TERZA for the safety of toys.
We have the possibility to mould in over 70 different colors which follow the panton color line 1000; among them there are pearled, silvery, transparent and fluo colors.
The colors used for the production of articles which figures as toys follow the rules too; all of them are non-toxic and, for the greater part, alimentary.
Our quality guarantee is the experience gained in many working years together with the vitality of a staff of young cooperators. Qualities that we offer to every customer.
Since 1970 we have been producing plastic articles for baby bicycle and we still continue.
According to fashions and rules, we created new moulds and renewed all our articles.
We are able to supply the entire range of plastic baby and toy bicycle accessories.
Our production is directed to bicycle makers and resellers.
Another development field is that of zootecnia with the production of little articles for animals; using our own moulds, we are able to produce big quantities.
Recently we began producing handles for building hammers. This field is constantly developing.
For different customers we mould plastic parts which range over different fields: furniture accessories, submarine, components for intake machines, distributors for spray cans, recycling buckets, thermostat boxes for refrigerators, articles for dispensers and juice extractors.
ARFO S.R.L.- Via dello Sport , 20 - 21026 GAVIRATE (VARESE) Italy
Telefono +39 0332 74.79.30 - Fax +39 0332 74.55.68 - e-mail: info@arfo.it
Partita IVA 03500650126